1 Choose Items On Taobao
1.1 Searching Items in Taobao
1 Open Taobao in your browser(www.taobao.com) or download Taobao app in your mobile.
2 Use Google or other translation tools to get the Chinese name of what you need and input it in  Taobao search box

1.2 Taobao Search Result Page
This Picture will show you how Sorting and Filtering work,which will make it easier for you to choose items.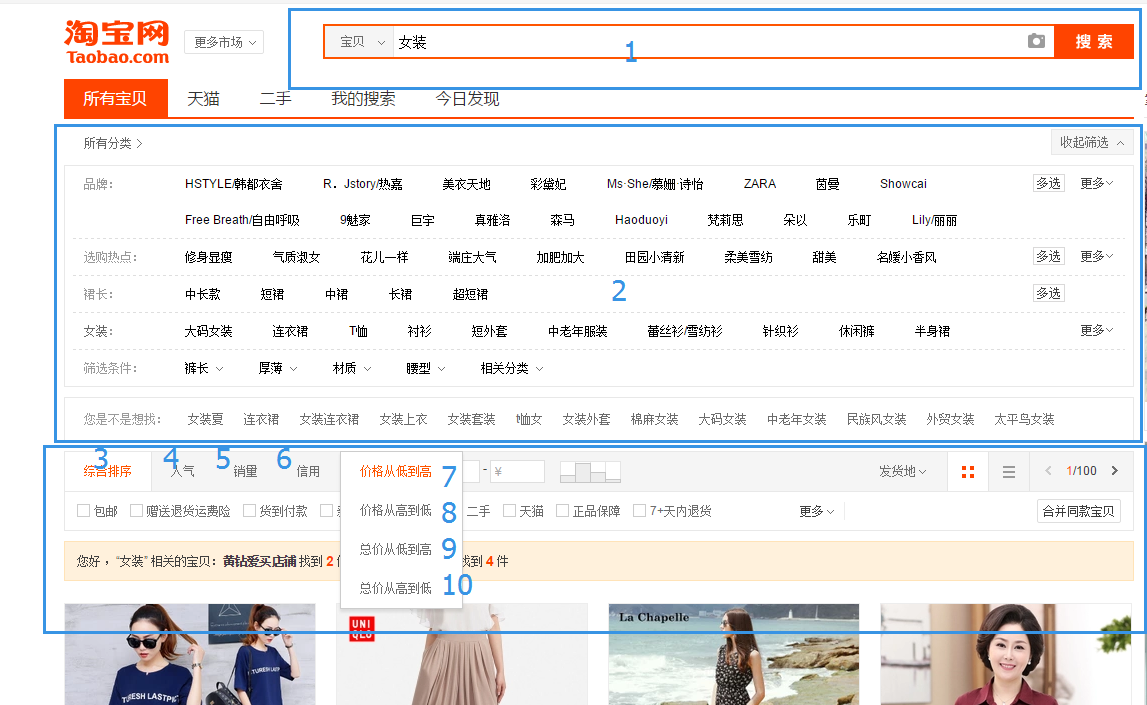 Explaination:1-Your search    2-Filtering terms    3-Sort by Default      4-Sort by Popularity
5-Sort by Most Sold              6-Sort by Seller Credit              7-Price from low to High
8-Price from high to low      9-Amount from low to High      10-Amount from high to low
 1.3 Taobao Item Detail Page
This picture will help you simply understand the Item Details Page before you decide sizes and colors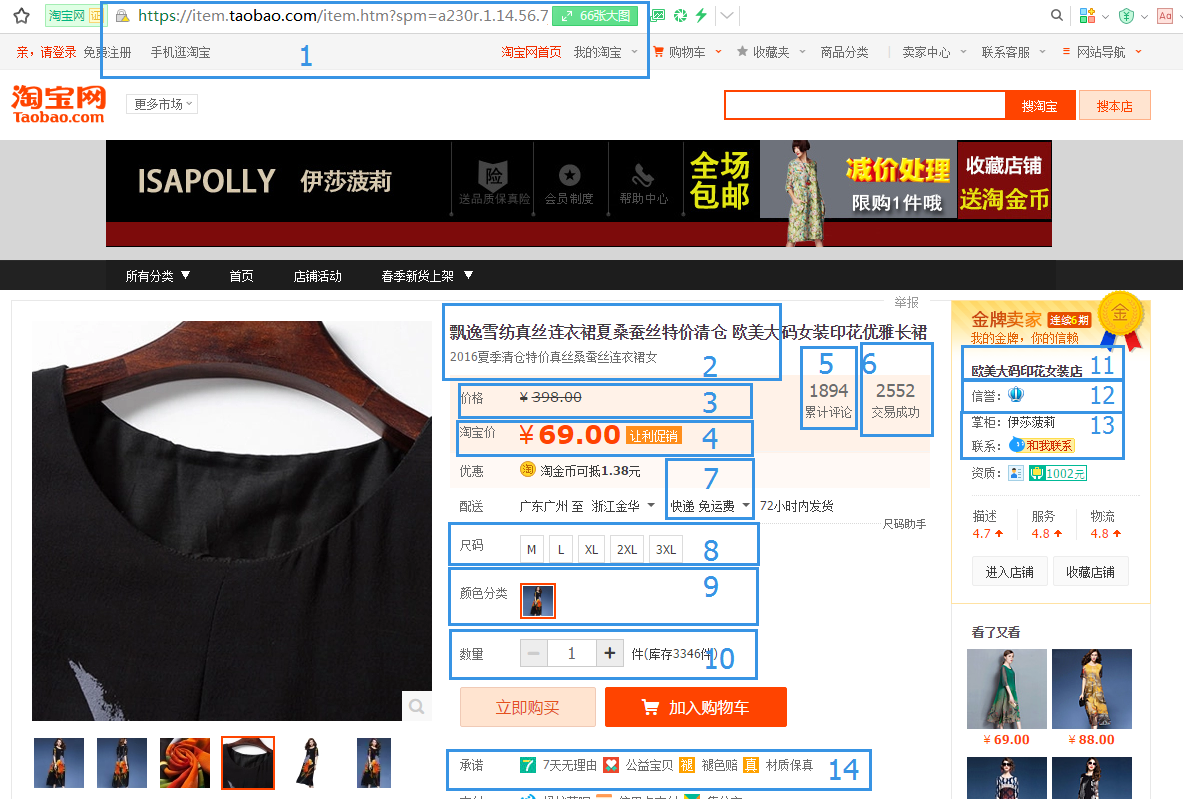 Expaination:  1-Item URL      2-Item Name      3-Origin Price      4-Sale Price      5-Reviews
6-Deals      7-Shipping Fee      8-Sizes      9-Colors        10-Quantity and Stock
11-Shop Name      12-Seller Credit      13-Seller Name      14-Seller Services
2 FIll and Submit An Order Form
2.1 Item Informations needed:
Taobao Item URL
Item Name(Copy the Chinese name from Taobao),
Color, Size, Quantity, Unit Price
2.2 Delivery Address:
Your Full Name,Detail Address,Phone Number,E-mail(for contact and order informs)
CLICK to submit an order now!
3 Pay for The Order and Service Fee
Pay for your order and Popobuy will start Buying Process

CLICK HERE to see details about Payment & Fees.
4 Popobuy Buying Process
4.1 Timing
Buying will be started after your payment received,and items will be arrived at popobuy warehouse in 2-4 Days according to seller location.
4.2 QC Policy
4.2.1 Free QC
Popobuy provides free QC for each customer,make sure color,size,quantity is correct,and will randomly check 1-2 pcs quality for each item,if no quality problems found,then all the items get approved.
4.2.2 Chareged QC
For Item with big quantity,we can provide Charged QC for you,which means will check every item for quality,and make sure no quality problems for all the items,please contact us for FEE when you make an order that requires Charged QC.
4.3 Free Packing
After all your items received and checked,and no return and refund required,we will re-pack all your items from different sellers together as one parcel and ready to ship out for you.
5 Pay for International Freight &Shipping
5.1 Shipping Freight will be calculated after your order packed according to weight and volume.
5.2 Your package will be shipped out after your freight received.